1-On-1 and Group Mental Fitness Coaching for Physicians
Wanting to do something else with your time, aside from your full-time practice, is perfectly legitimate. We all have a vision for how we'd like to live our life, but only a few of us take the steps to turn that vision into a reality.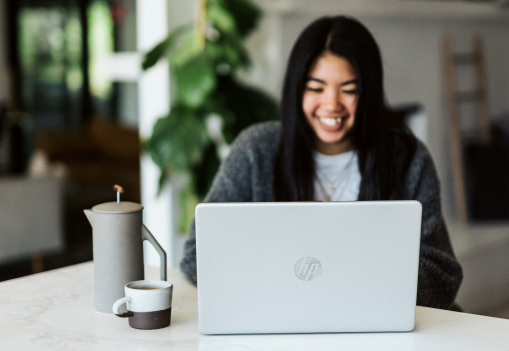 What Are the Coaching Sessions for Physicians Like?
You and I will be partners. The only difference?
You are in charge.

You decide where you want to start and where you want to finish.
You and I will be partners. The only difference?
You




are in charge.

You decide where you want to start and where you want to finish.
You already have a vision of what you want to achieve. It's just a matter of getting past all of the "buts," "what if's," and other self-limiting beliefs that are standing between you and the future you desire.
That's why I'm here: to help you understand how to reach your goals and turn your visions into a reality using the resources that you already have. You just have to use them!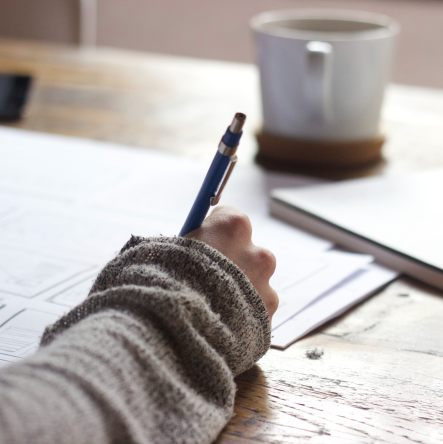 You'll Leave Every Session With:
Actions for the next couple of weeks
Perspectives for facing challenges that are aligned with your priorities, values, and sense of purpose
Progress towards achieving your goals
A newfound attitude and belief in yourself that will continue to grow over time
WHAT YOU'LL ACHIEVE BY WORKING WITH ME
Everything is about
results!
These are the results you can expect and that will help you achieve the outcomes you desire. With Mental Fitness you'll:
ACHIEVE peak performance on whatever we're working on and determine what's most important to you
BE HAPPIER and experience more peace in your life
HAVE STRONGER and more rewarding relationships inside and outside of work
How My Coaching Service for Physicians Work
STEP 1: GET IN TOUCH WITH ME!
STEP 2: SIGN OUR AGREEMENT AND FILL OUT YOUR QUESTIONNAIRE!
My coaching service has a duration of six (6) months
Once you commit to working with me, I'll send you my coaching agreement for you to read and sign.
Additionally, I'll send you a questionnaire and I ask that you fill it truthfully and accurately. This questionnaire will help me:
Understand your current situation
Discover what are some of your core values and triggers
Learn from you and how I can be most helpful as your coach
I want to be the best support in helping your vision become a reality.
STEP 3: INVEST IN YOURSELF
I'll send you your invoice.
Once you make your investment, I'll send you a link where you can schedule your coaching sessions with me.
STEP 4: START YOUR MENTAL FITNESS COACHING
The six months of coaching start with a 7-week Mental Fitness Bootcamp.
We'll be meeting weekly to help you make progress towards increasing your Mental Fitness.
After the Bootcamp is over, we'll meet 2 times a month for 45 minutes either by Zoom or a phone call> to put into practice what you learned during your Mental Fitness training and:
Review your goals
Evaluate actions you took towards your goals in the last weeks
What you've learned
Strategies from Mental Fitness
Or talk about anything you want to track about your growth
Remember that these sessions are for you. If you ever want to talk about something different from what our sessions usually cover, that's also welcome!
You're a multifaceted person and not even your career or goals should completely define you. I'll always be interested in what you want to tell me.
STEP 5: LET'S KEEP WORKING TOGETHER
Once your agreement ends, I want you to evaluate your growth and completion of your goals. If you decide you won't need my services anymore and would like to move forward by yourself with what you learned, I'll wish you the best!
And if your path is one where ongoing learning and support would be useful, I'll be more than happy to continue our relationship.
Frequently Asked Questions
What Happens in a Discovery Session?
This is a free coaching session where you bring a challenge that I'll help you with as a coach. You'll determine whether coaching feels like it would be useful for you at this time and if we're a fit for each other. Then you'll decide whether to establish a formal coaching relationship with me or not.
How Does Group Coaching Work?
Group calls have the same schedule as individual calls. Ideally, this is best done with people who are pre-existing units, like work teams and families.
The group size can be as small as three (3) and as many as 12 people. The ideal size is five (5) to seven (7) people.
Can I Reach Out to You With Questions I May Have In-Between Sessions?
Of course!
Once we work together, I'll give you my cellphone number. You can communicate with me via text messages and I'll commit to answering any of your concerns within 48 hours.
And I don't expect you'll need to do this more than 1-2 times/month, if at all.
Alternatively, you can send an email to [email protected].
I accept personal checks, Venmo, and CashApp payments. You can pay for your coaching sessions monthly or in full.
If you pay your 6-month coaching in full, you'll get 10% off the full price.
Payments are due at the start of every month if you're paying monthly and need to be done before any of your coaching sessions for that particular month.
Is There a Contract Commitment?
The contract commitment is of six (6) months for both individual and group coaching.
I've found that a 180 days mark is better to accomplish long-term goals and for your ideas to come to maturity. So, I recommend you sign up for a 6-month commitment if you're ready to reach the transformative change you seek.
Is There a Money Back Policy?
As I trust the quality of my coaching services, but also know it's a big step for you towards your goals, I offer a 100% money-back guarantee for each 3-month block.
If you attended all your sessions and did the work, but you're still not satisfied, just email me and I'll give you all your money back. No questions asked.
Can We Do More Than 2 Sessions/Month?
Unfortunately no…
After each one of your sessions, you'll need time to work on the next steps or goals you're accountable for. This is a way for you to learn more about what we practiced in our session from experience and as a self-assessment to see how this is working for you.
Having sessions too frequently won't allow for your learning (and subsequently transformation) to happen.
What if I Want Advice About My Career Path? Can I Still Work With You?
As a coach, I don't provide you with direct advice. During our sessions, I'll share my own experiences when they seem relevant to what you're experiencing. I'll introduce you to some concepts that I feel will be helpful to you in making progress toward your desired future.
And your coaching sessions with me will be more about you discovering your own path, setting goals while you move forward, and applying what you've learned. I orient my coaching services to helping you discover and learn about yourself.
Have More Questions About My Coaching Services?
I'm happy to answer any questions you have about my services and processes. Don't hesitate to contact me.